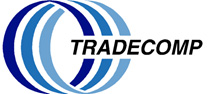 inform@tradecomp.com.br
Tradecomp officially and exclusively represents the following companies:
Download our line card here ->
AMD

Founded in 1969, AMD develops innovative solutions where low consumption and high performance attributes are trademark of their x86 processors. Since 2001, through Tradecomp, AMD offers a complete line of processors coupled with the latest technology to the embedded market in South America.

AMD offers embedded solutions of high reliability and several customized features for your application, focusing on reducing energy consumption without compromising performance or application compatibility.

Spancion

Since 2001, Tradecomp represents Spansion in South America, the world leader in NOR flash memories and the result of a joint venture between AMD and Fujitsu.

Spansion's goal is to innovate solutions and differentiated services to our customers with the highest levels of quality and reliability.

Spansion has a vast technical knowledge with a rich portfolio of more than 2100 global patents, and over 550 patent applications pending. The patented technology MirrorBit ® enables higher density, speed and lower manufacturing cost.

KOA

KOA is a worldwide supplier of passive components for the electronics industry, it has over 20 factories, with ISO9002 and QS9000 certified.

The role of Tradecomp allowed an increase in the share of different companies, leading KOA to the condition of main provider to companies in the telephony and automation industry and contract manufacturers.

The manufacturing parts programs are under constantly investment of new technologies and upgrading the industrial yard that result in a refined quality control, reaching the number of defective items in units / billion.

Austriamicrosystems

Since 1999, Tradecomp represents AustriaMicroSystems (AMS), the world leader in development and production of integrated circuits and ASICs.

AMS develops integrated circuits for the most various markets including: industrial, RFID, communications, medical equipment and automotive.

The Applications include fixed and mobile phones, MP3 players, insulin meters, hall effect sensors, pacemakers and other.

Jiya

Founded in 1993, Hebei Jiya Electronics Co., Ltd. is a company specialized in the manufacture and sale of LCDs (liquid crystal displays) and LCMs (LCD modules).

Since 2000, Jiya through Tradecomp, operates in the automotive and power metering market with TN, STN and custom FSTN LCD´s.

Since 1998, Jiya is a global provider to Motorola and currently its high-tech equipment attracted large companies such as Siemens, LXD, Samsung, Hyundai, LG, Panasonic, Lenovo and Huwaei.

  Its market coverage extends for three continents and its products are sold in dozens of countries.

NECLCD

Since 2006 Tradecomp works with NEC LCD that operates in the development, research, production and support for LCD displays.

With annual revenue of $ 35 million, the company has highly qualified staff with extensive material support for application development.

In South America NEC LCD operates in the industrial and medical market through the local Tradecomp team that provides both technical and commercial support.

LiteOn


Lite On is a world leader in the market of LEDs, LED displays and optocouplers, providing components with the best Cost / Performance.

It has factories and distribution centers worldwide, ensuring the continuous supply to customers and agility in sending components.

It has 35,000 employees worldwide and has over 30 years of experience in the LED market.

Sumitomo


Subsidiary of Sumitomo Electric Industries (SEI), Ltd., it is a member of the Sumitomo family that has more than 400 years.

SEI was founded in 1897 as a manufacturer of copper wire and has become one of the greatest leaders in research and product development high technology.

Its products like optical Tranceivers and Receivers, Tosa, Rosa and others are used in various applications in the segment of data transmission with speed and quality.
Distributors:
ARROW 
Official Distributor for lines:
AMD, SPANSION, LITEON and KOA. 
Rua José Gomes Falcão,
111 Sao Paulo - SP - CEP 01139-010 11
3392-2121 
http://www.arrowbrasil.com.br


AVNET 

Official Distributor for lines:
AMD, SPANSION, LITEON, NEC LCD. 
Luis Street Goes, 1205 - 2nd floor 
Sao Paulo - SP - CEP 04043-30 11
5079 2150 http://www.avnet.com


FUTURE
Official Distributor for lines:
AMS, LITEON, NEC LCD 
Luzitana Street, 740, 10th Floor,
Cj 103/104 Centre - Campinas - SP - CEP 13015-121 19
3737 4100
http://www.futureelectronics.com